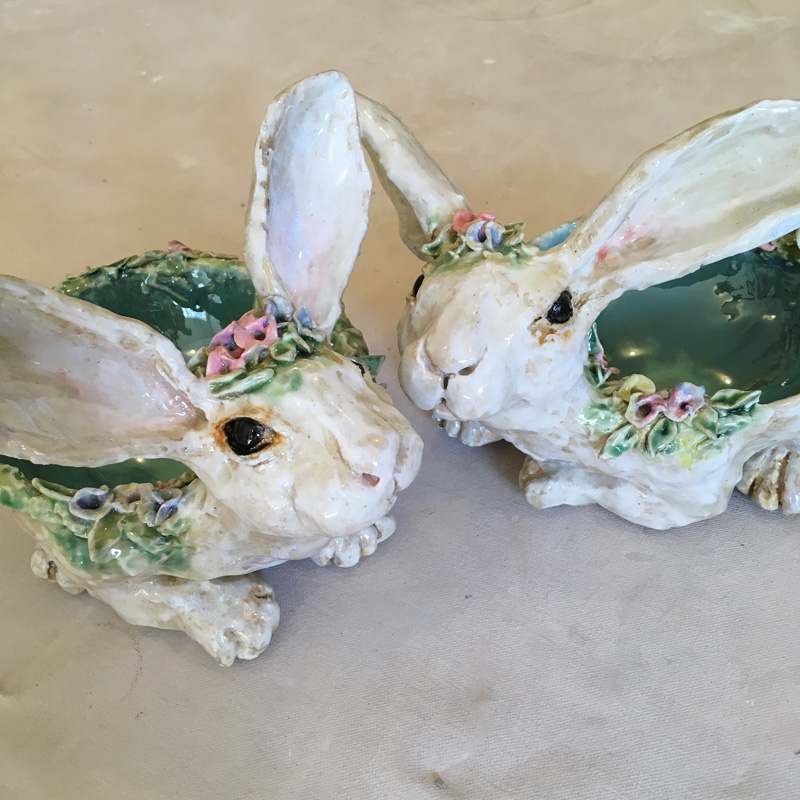 Rabbit Trinket Dishes
Life in the drawing room was becoming unbearable.
Thus, at the stroke of midnight the Bunnies made their move,
slinking through a copse of pant legs and leather broughans to the Great Hall,
where they hopped upon a table and kicked a far lesser bowl from its perch.
Soon the Milkman, intent upon his delivery, slung his keys and a pile of spare change
into their waiting curves.  At last!  The morning dew was exquisite.
So was the all-night liquor store.
Hand Built Using Coils + Slabs