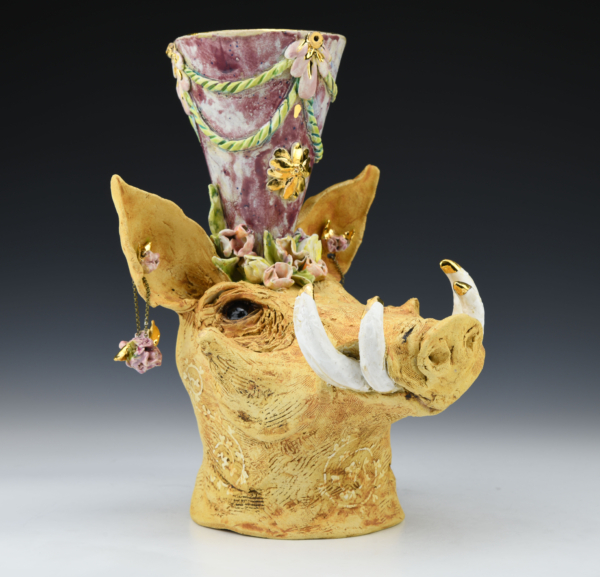 JOSEFINA VON BOARSTEIN
Socialite, heiress, and doyenne of the Bavarian Boarsteins,
Josefina prefers not to publicize her infatuation with Lite Beers
that tickle her nose while tasting essentially like forest runoff.
Her secret is safe with us.  Focus on those earrings!
Coil and slab built, with each flower, leaf, and tusk individually sculpted.