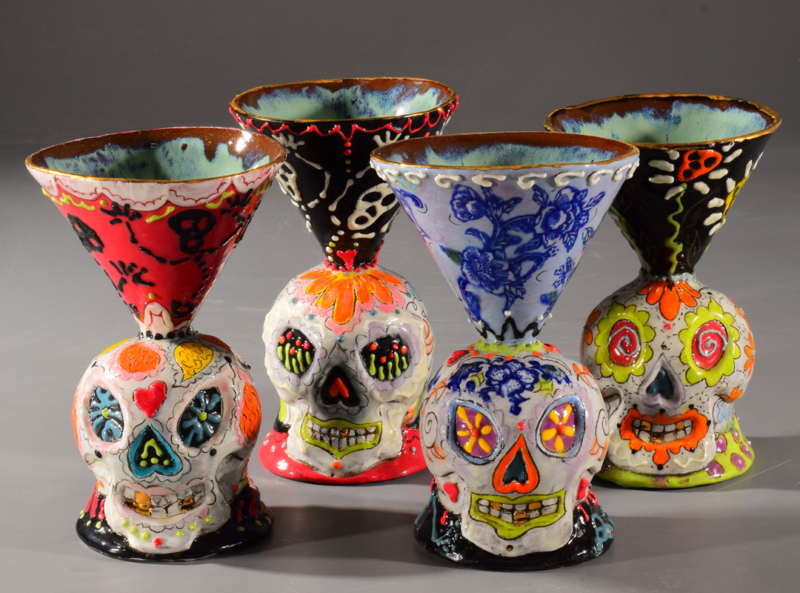 Dia de los Muertinis Topsy-Turvy Cups
Fancy a "Muertini," anyone?  Celebrate Dia de los Muertos,
Halloween, or any occasion with these festive cups.  Pour a
martini right-side up, or turn the skull upside-down to use as a
goblet for wine, beer, or the odd daiquiri.
(Either side holds a scoop of ice cream, too.)   Hand wash.
Hand Built Using Coils + Slabs