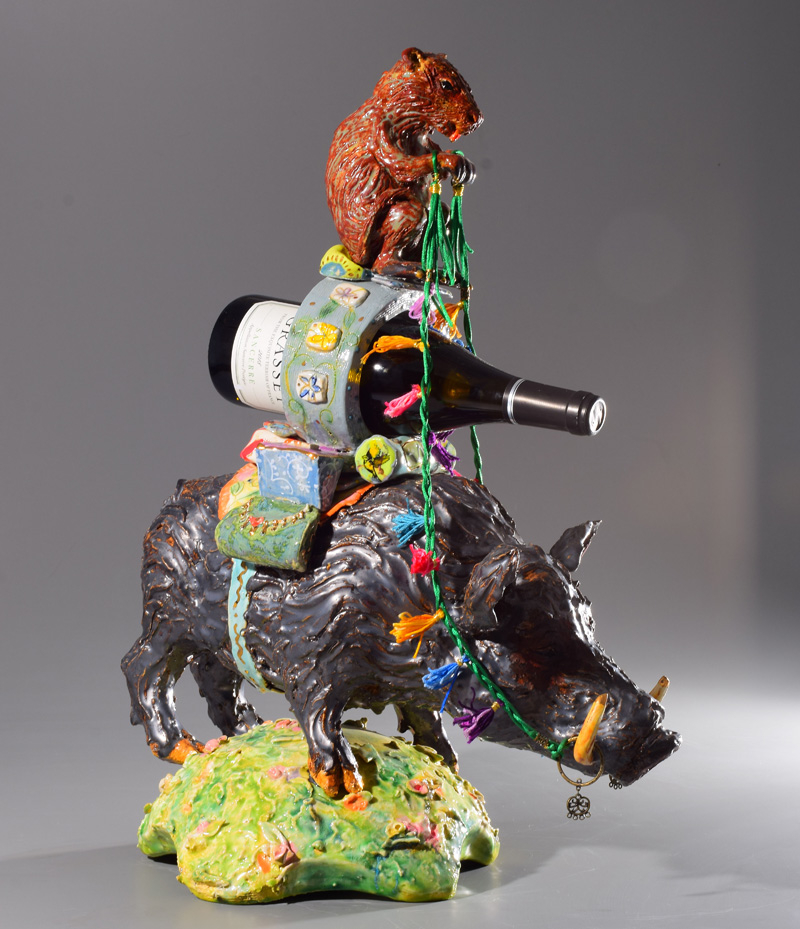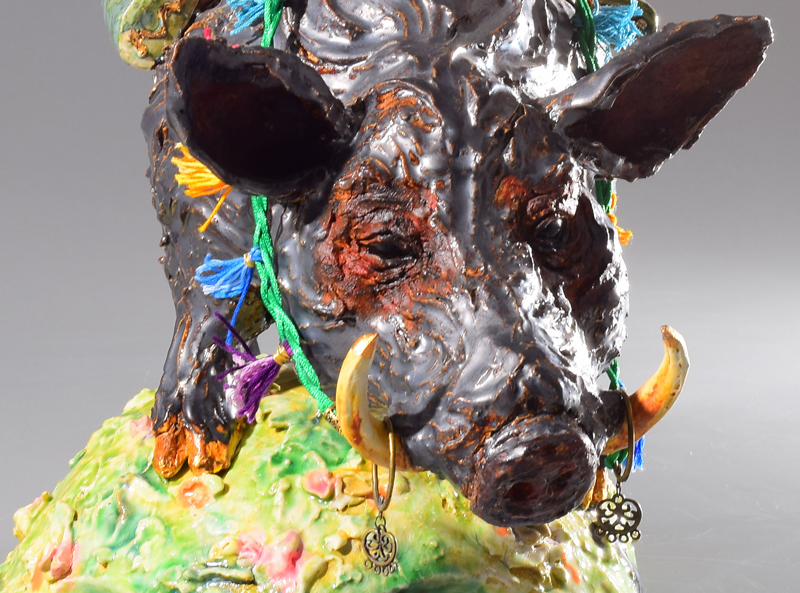 THE BREMEN TOWN WINE MERCHANTS
High atop his precious cargo, the Nutria directs the expedition.
Great peril looms along the Trace, where vicious beasts and
highway robbers lurk in the undergrowth, and poisonous plants waft an odious effluvia.
But not to fear:  The faithful Hog has eviscerated more than one miscreant,
asking little in return other than frequent kisses and an open bar tab.
Hand Built Using Coils + Slabs