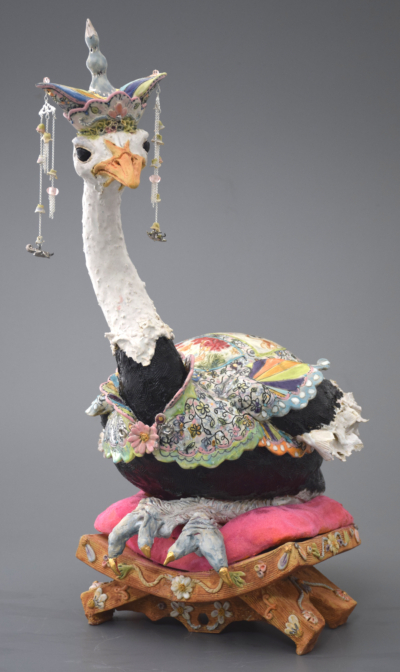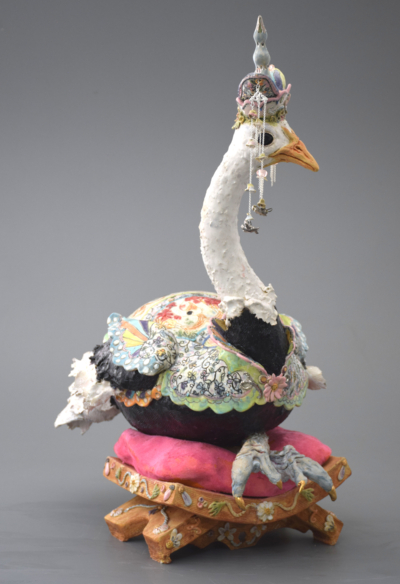 A MEDITATION ON TYRANNY
Ravenous for power, she began to plot the overthrow
of her mother's interminable reign.
Toadies and sycophants would be necessary,
along with a generous supply of scorpion snacks.
Hand Built Using Coils + Slabs

Glazes, oxides, lusters, rayon flocking, glass beads, silver chain

Stoneware fired to Cone 5 in oxidation.